Meet the Doctor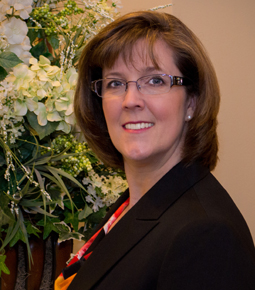 Deanna Poniatowski •
DDS
Dr. Deanna Poniatowski is a graduate of the University of Detroit Dental School, with over 20 years experience practicing dentistry. Since 1997, Dr. Deanna has welcomed patients to Crestview Dental, the office she established in the growing community of Macomb Township. Dr. Deanna remains committed to providing patients with the best possible treatment and has continued her education at the prestigious Las Vegas Institute (LVI). She taught Bridge and Crown courses to future dentists at the University of Detroit Dental School for seven years. Dr. Deanna is a resident of Macomb Township and enjoys travel, sports and spending time with her husband and two boys.
Dr Deanna has lectured on a number of cosmetic procedures and volunteers locally for educational programs.
Additionally, she is a member of the following professional societies:
American Dental Association,
Michigan Dental Association,
Macomb Dental Society,
Detroit Dental Society,
The Academy of Laser Dentistry,
The Academy of General Dentistry.