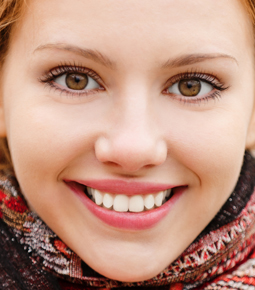 Testimonials
"Every time I visit the Crestview Dental, it's a pleasant experience and the works is 5 stars. Having the TV at my fingers touch, helps to divert my attention and the time fly's by.
-Michael M
"I got to my appointment and was taken in a matter of 1 minute! The Dr. and her staff are very caring and make you feel relaxed when you are there. They make you feel like you are the only one that matters.
-Anne B
"Never a disappointment. I am happy I found this dentist for my family. Patient`s well being is always first here.
-Alina P
"Best experience I've had at a dentist office. The staff was very friendly and the dentist really did listen to me.
-Anonymous
"Dr. Poniatowski is very professional but has that caring and knowledgeable personality that you are looking for in your dentist. There are many facets to the information she provides to you regarding your particular dental situation. My husband and I both feel we truly selected the right dentist to meet our dental needs.
-Barbara S
"I have been going to Dr. Poniatowski for years. I'm a sissy when it comes to going to the dentist, but the whole office is very patient, and supportive throughout whatever I'm having done, whether it's a cleaning or a major tooth repair. Thank you to all of you...
-Janie M
"I had a 2:00 appointment and got there 15 minutes early and was taken within 5 minutes.
Got my teeth cleaned and chatted a bit and made my next appointment. I couldn't ask for a more professional friendly place to have my teeth worked on. I recommend Dr. Poinatowki's dental work and cleaning with a 5 star rating!
-Anne B
"I have never had a bad experience at Crestview Dental, was just in for a cleaning and was very pleased with how the hygienist cleaned my teeth. Dr. Poniatowski is so very pleasant and a very good dentist, I had a tooth that had pained me for years, she diagnosed the problem and took care of it and I haven't had a problem since. The office is so very nicely decorated and the receptionist Diane is very effective and has your insurance and appointment taken care of in minutes.
-Martha A
"Excellent office. Very honest, hardworking team. I refer all my friends and family here. I know they will receive the best treatment. Thank you!
-Anonymous
"I always have a pleasant experience at Crestview Dental.
-Anetta A
"I was very pleased with my visit. The exam was nice, and went well. Also, the people there were very kind, and professional. I left the office in a very good mood!
-Anonymous