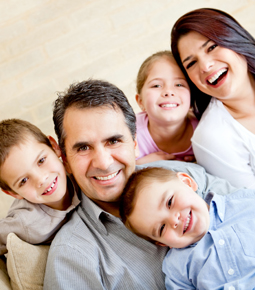 Philosophy
At Crestview Dental we believe that the patient is the center of our practice and we strive to ensure every experience exceeds our patient's expectations. Our office is founded on a core set of values that ensure every aspect of our office is designed to treat each patient the way we believe that you deserve. At Crestview Dental, we are all about you.
Personalized service -There is a reason our patients say they feel like part of our family. Our primary goal is to build sincere and meaningful relationships with each patient. We build treatment plans that are always based on your individual best interests. You really will feel the difference this approach makes.
Respecting your time -Everyone is busy and no one likes to wait longer than required in a doctor's office. This is why we schedule our procedures with enough time that you never feel rushed. This also allows us to run on time, so you wait times are minimized. And on the rare case when an emergency happens, we offer emergency services and we even see out of town friends of family members on an urgent basis.
A gentle approach - It's amazing how many of our patients comment on how truly gentle Dr. Poniatowski is. They say they had no idea how heavy handed their old dentist was until they experienced her gentle touch and chair-side manner. If you have ever feared going to the dentist, give Dr. Poniatowski a try, it will change your life..
Educating our patients - We believe in taking the time to inform our patients about their current condition, and the choices in treatment options that are often available. Everyone's situation is unique, and we believe in taking the time to explain procedures in a manner that empowers you to make confident decisions regarding your oral health.
Patient friendly technology -We have invested in technology that benefits the treatment and well being of our patients. We care about the care and quality you receive and understand that the proper application of technology means a more accurate diagnosis, more gentle and precise treatments and faster recovery.
Excellence in all we do - Dr. Poniatowski has a passion for delivering the highest quality treatment to her patients. She is experienced and understands that the difference is in the details, (including working closely with the lab to ensure a perfect match). She maintains excellent relationships with skilled and proven specialists to ensure you always have options for the best available treatment for your needs. Her goal is to simply provide you with the quality of treatment that she would recommend for her family.